Company Name
Business Category
Address & Post Code
Service Areas
Opening Hours
Phone Number(s)
Website Link
Services
Up to 6 images
Company Description (maximum 750 words)
What is a Google My Business Page?
A Google My Business Page helps ensure that potential customers find your business when looking for products and services like yours in their local area.
Should I Be Using Google My Business?
Yes. Local search results are very important for growing your business online. Google My business can raise the visibility of your company to local customers.
Is Google My Business Free?
Yes, it's free to create a business page on Google My business. Easy Web Sites Ltd offer a package to create one for you on your behalf.
What Will It Look Like?
Please click the image below to see an example of a listing we have created: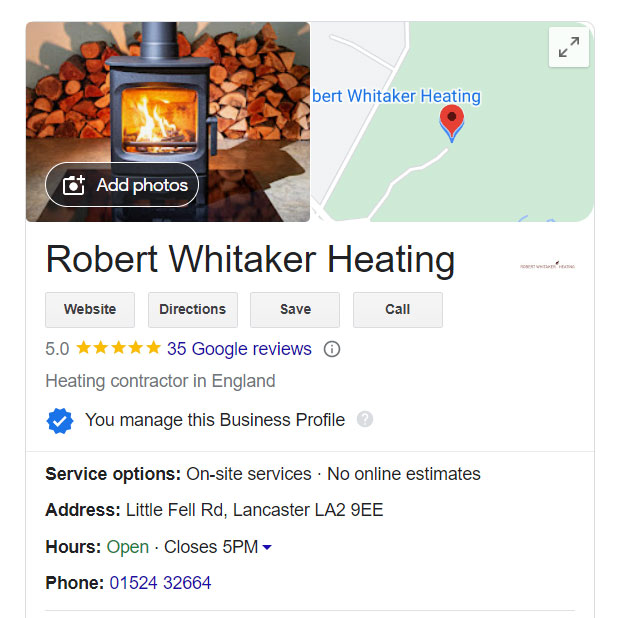 How Do I Get Started?
Drop us an email on sales@easywebsites.co.uk or call Stephen in Glasgow on 07810 887521, James in Preston on 07900 993874 or the office on 01995 917972. We will do the rest.