Accessing Your Webmail
Using 1and1 IONOS Webmail
Included in your email package is a Webmail facility where you can access your email while you are away from your PC/laptop.
Features
Available 24 hours a day, 365 days a year
Access your email from any device with internet access
Accessible from anywhere in the world
No need to take your laptop on holiday
No software required, access via any browser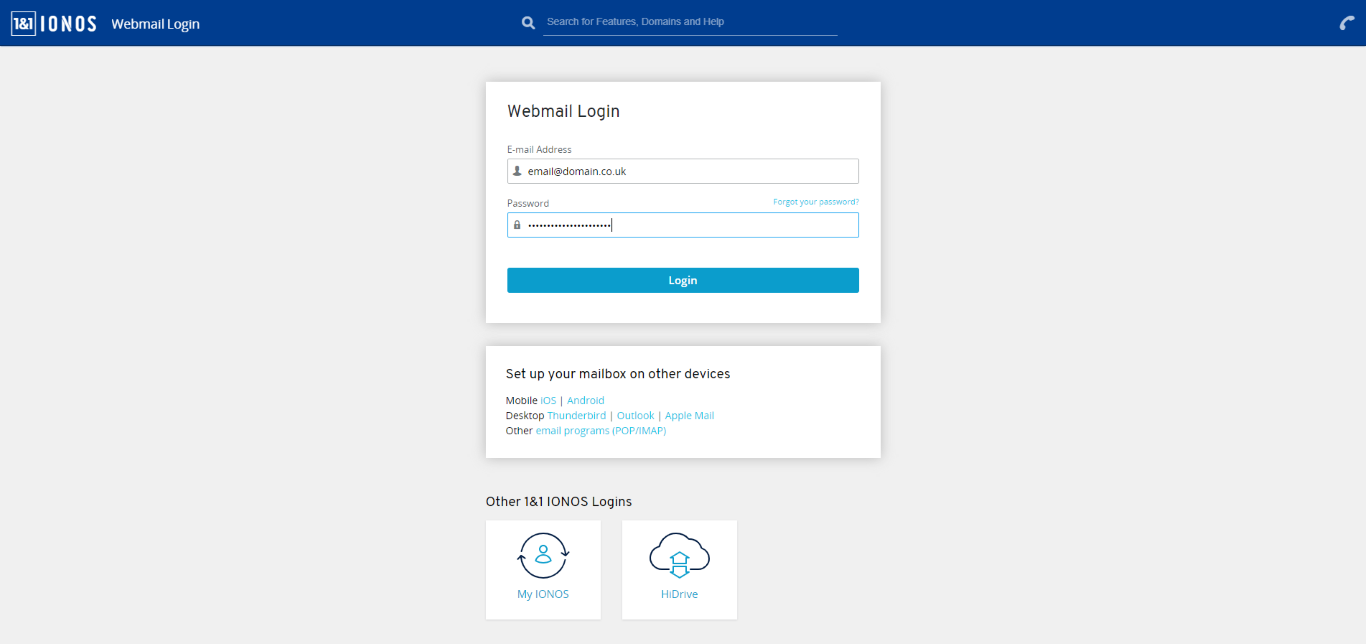 Go to https://mail.ionos.co.uk/ and enter your email address and password then press 'Login' to proceed. If you need a reminder of your login details, please contact the office on 01995 917972.
Access your folders, check your email list and read individual messages.
Click 'Compose' to write new message, or use the icons to reply, forward, delete, or mark as spam.
Click the three bars to the right of your folder name to empty or create a new folder.

If you require further support for Webmail, please call the office on 01995 917972.